I love meeting people and am excited to share my experience as an artist and illustrator! 
I have been teaching for over three years now. I have conducted workshops, courses and master classes online and offline, in Berlin, Bologna, Tashkent. 
Below you can find a selection of courses that I have conducted and photos of the participants' work from the previous courses.
I will be happy to discuss organizing and conducting a workshop, portfolio consultation or portfolio review upon request, please contact me!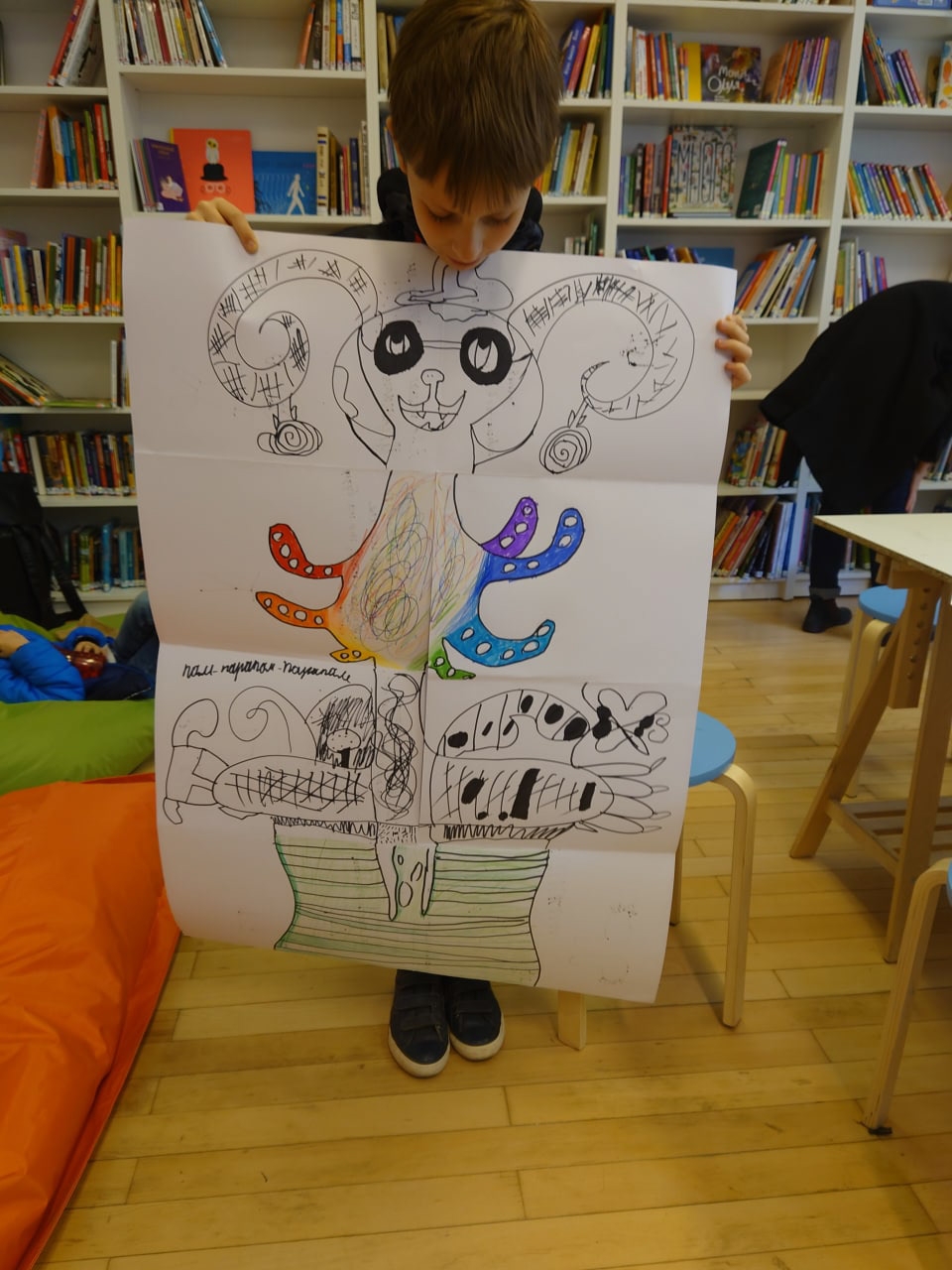 The aim of the course was to create series of illustration for a parable. The illustrations were published in the book in 2022
Illustration workshop for kids at Quartiersmanagement Falkenhagener Feld West, Berlin, Germany
Sunday workshop "From sign to story" with the project Sunday Sketching Berlin, Berlin, Germany
Online courses on collage, drawing and illustration at Prostaya shkola, Moscow, Russia
On a regular basis I teach online courses in illustration and drawing at Prostaya shkola, Moscow. These are courses where participants explore the possibilities of collage, illustration, and various graphic mediums. The courses are repeated from time to time and you can sign up for them. Keep an eye on the website for announcements. Here I collected a small selection of works by participants.
We are a club, a community of people who want to improve their craft and skills through regular art practice. We work on widening our horizons and overcome creative blocks through using different materials, experiments and exercises. 
Join our Patreon, choose your subscription level and draw with us!
The drawing sessions usually happen twice a month in zoom and sometimes offline in Berlin.