I illustrated some tricky German tonguetwisters.
These are collages in my sketchbook of A6 size, 
everything made by hand and then scanned.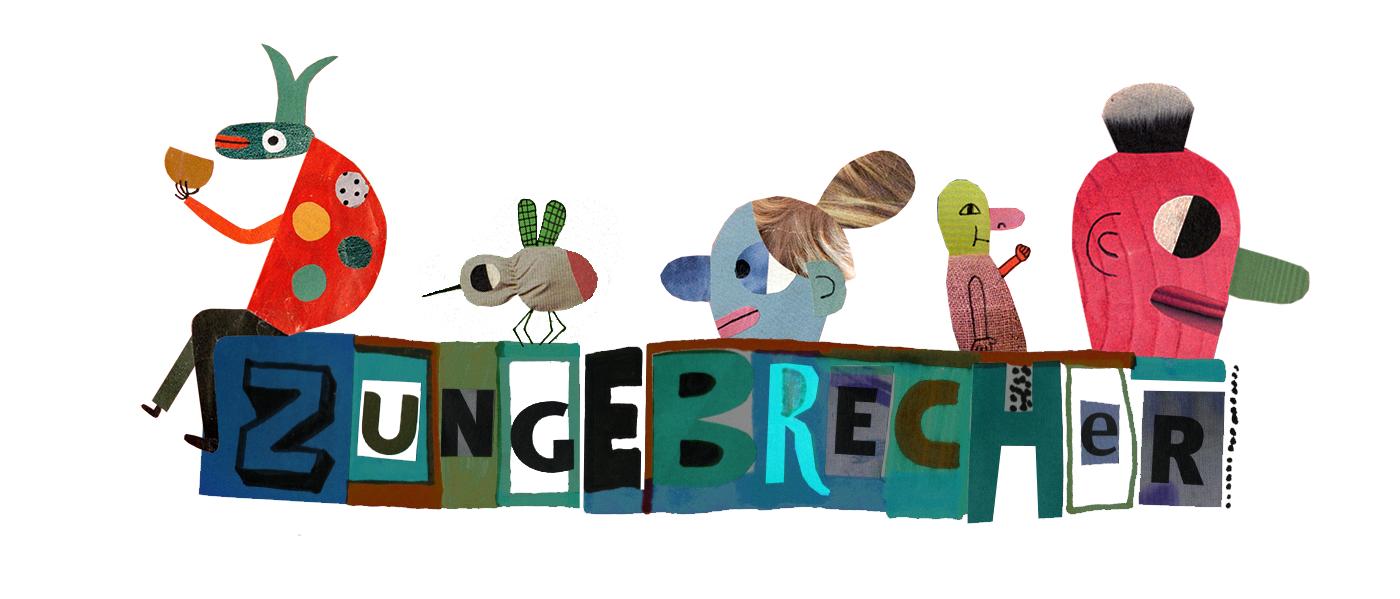 When Anna ate in the evening, she ate ananas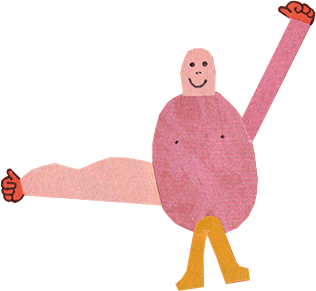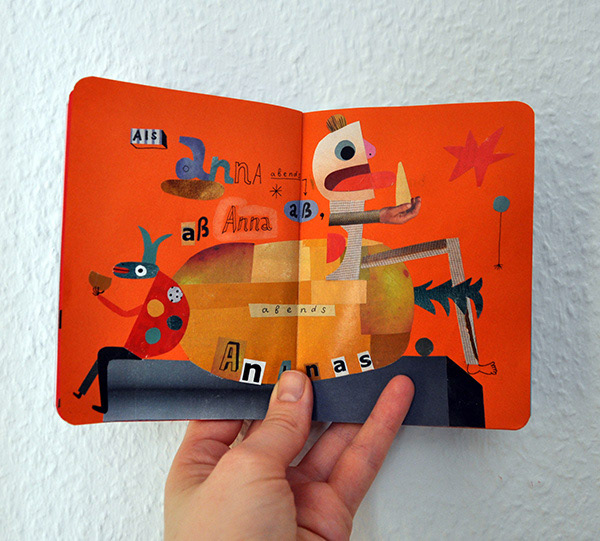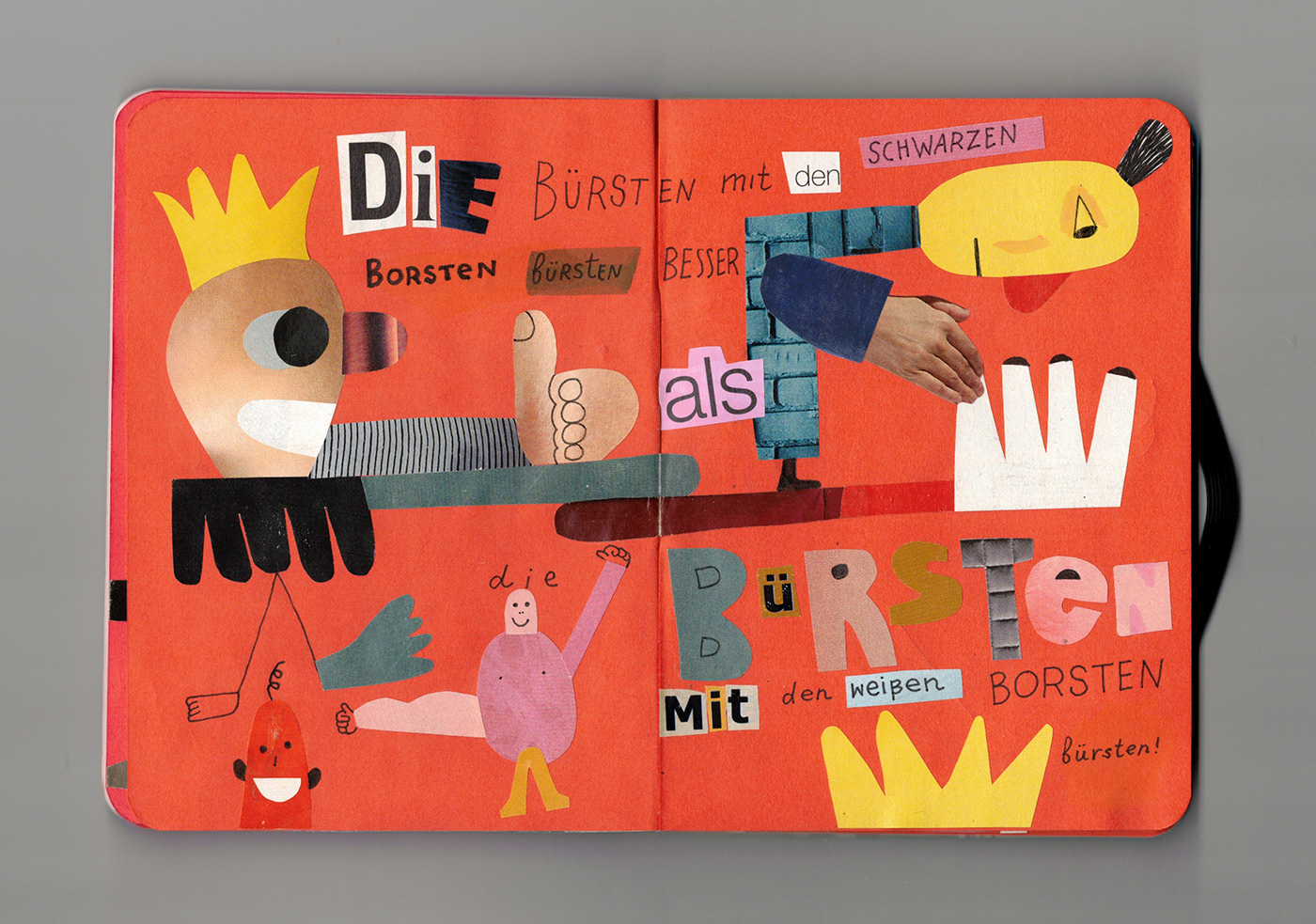 The brushes with black bristle brush better then the brushes with white bristle brush!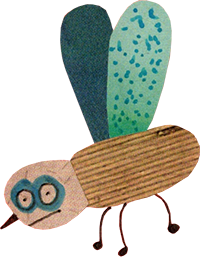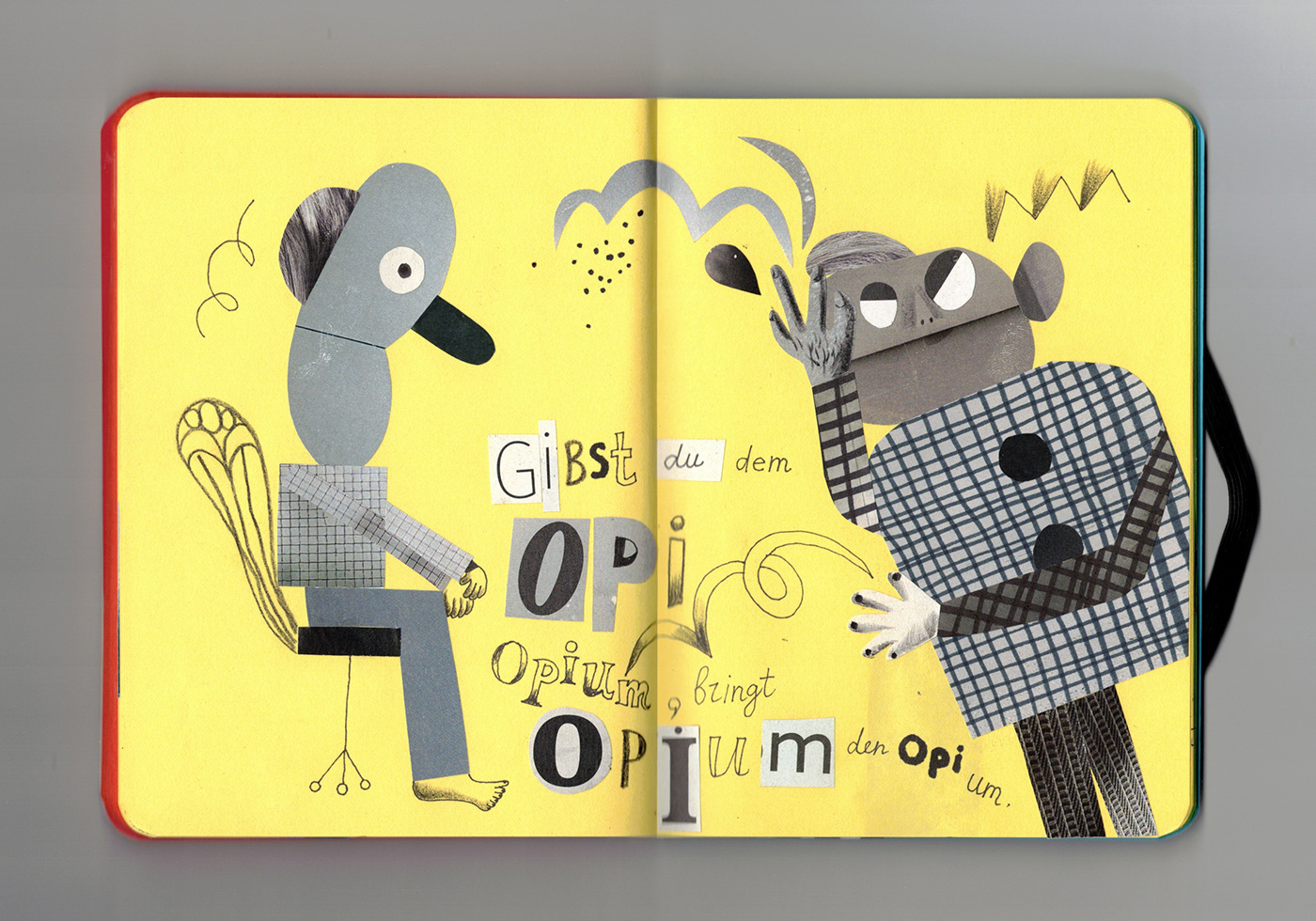 If you give some opium to a grandpa, he will get high.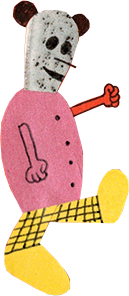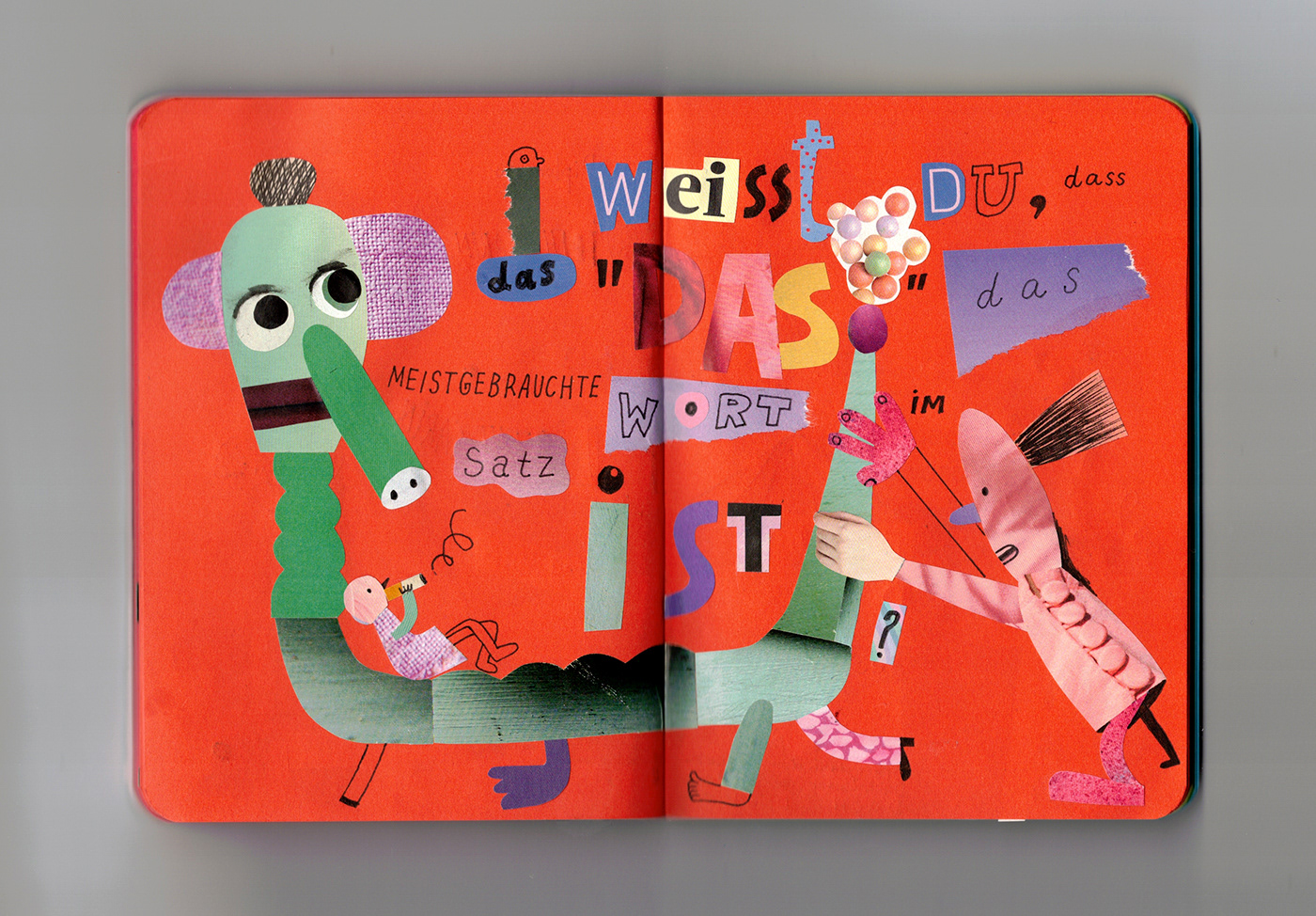 Do you know, that the word "das" is most often used word in a sentence?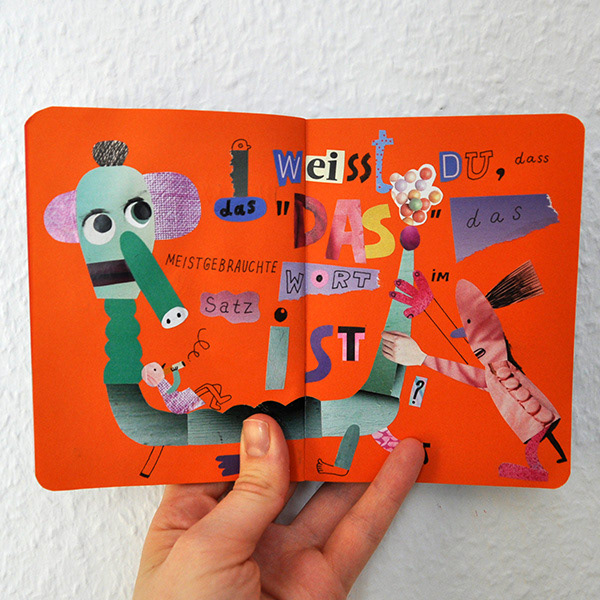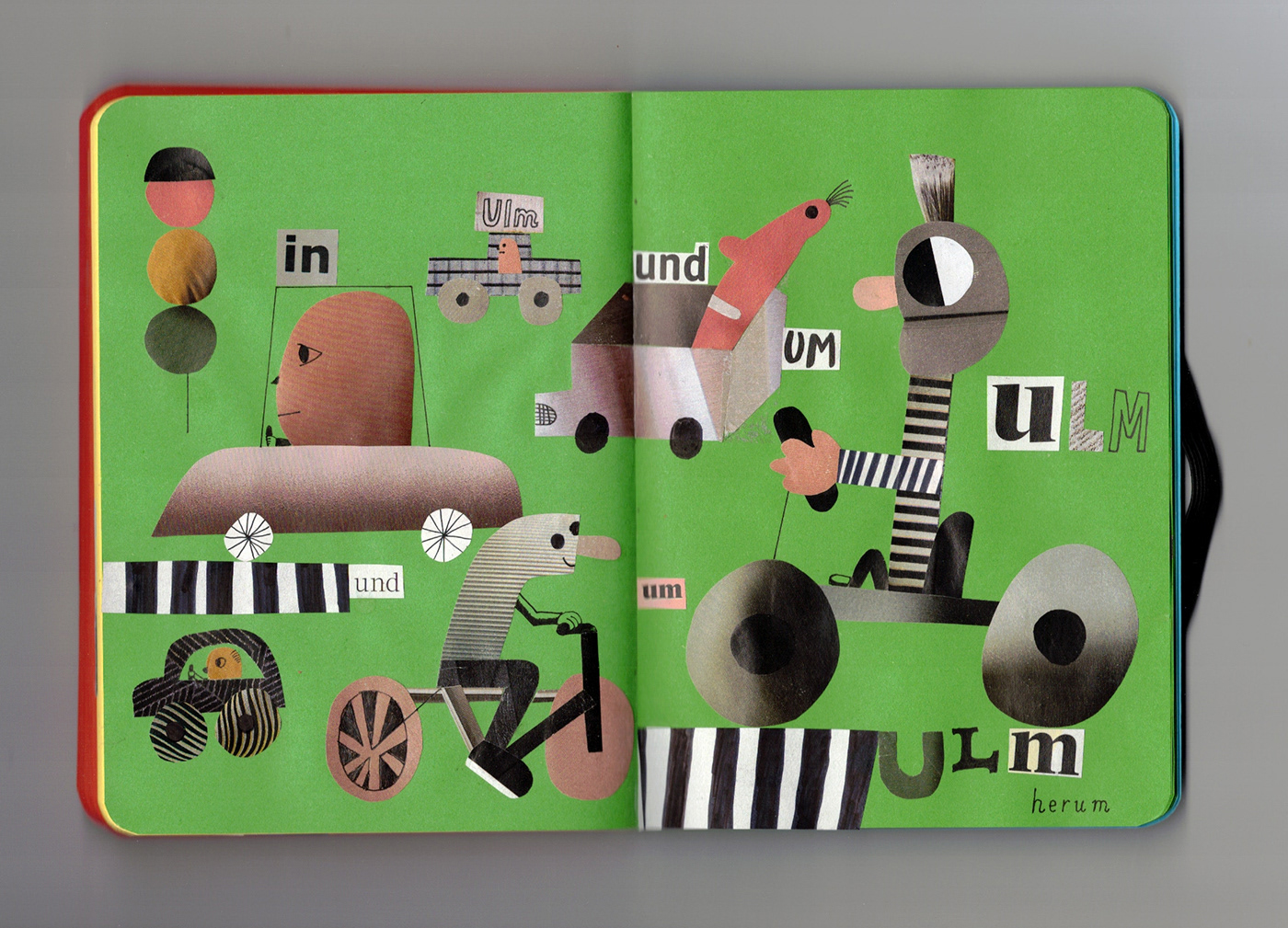 In Ulm and around Ulm and around Ulm!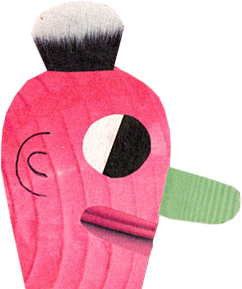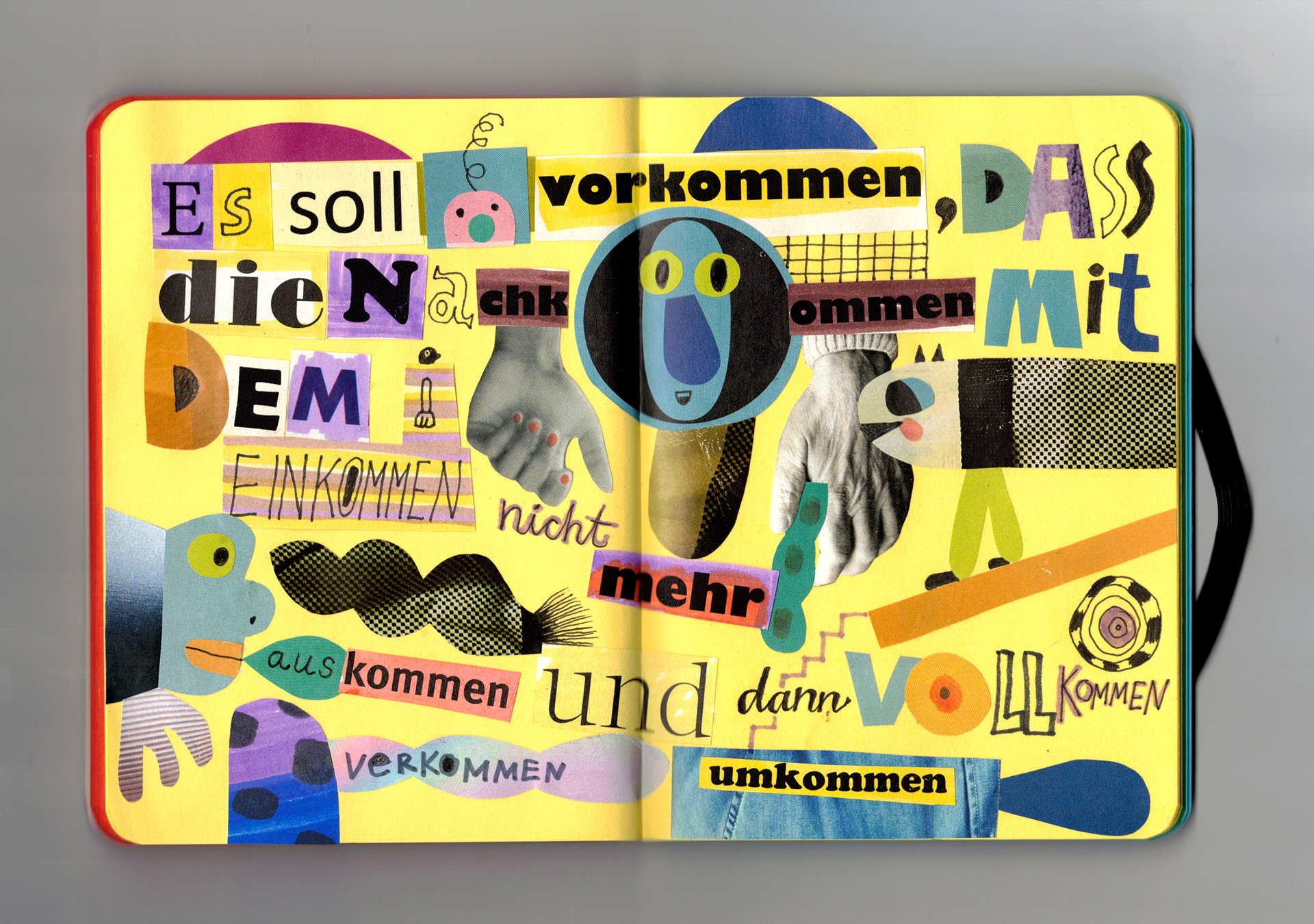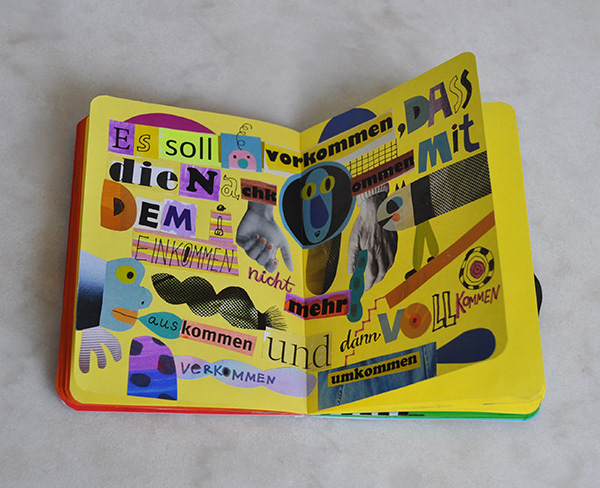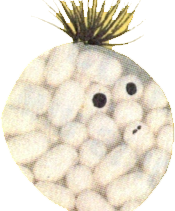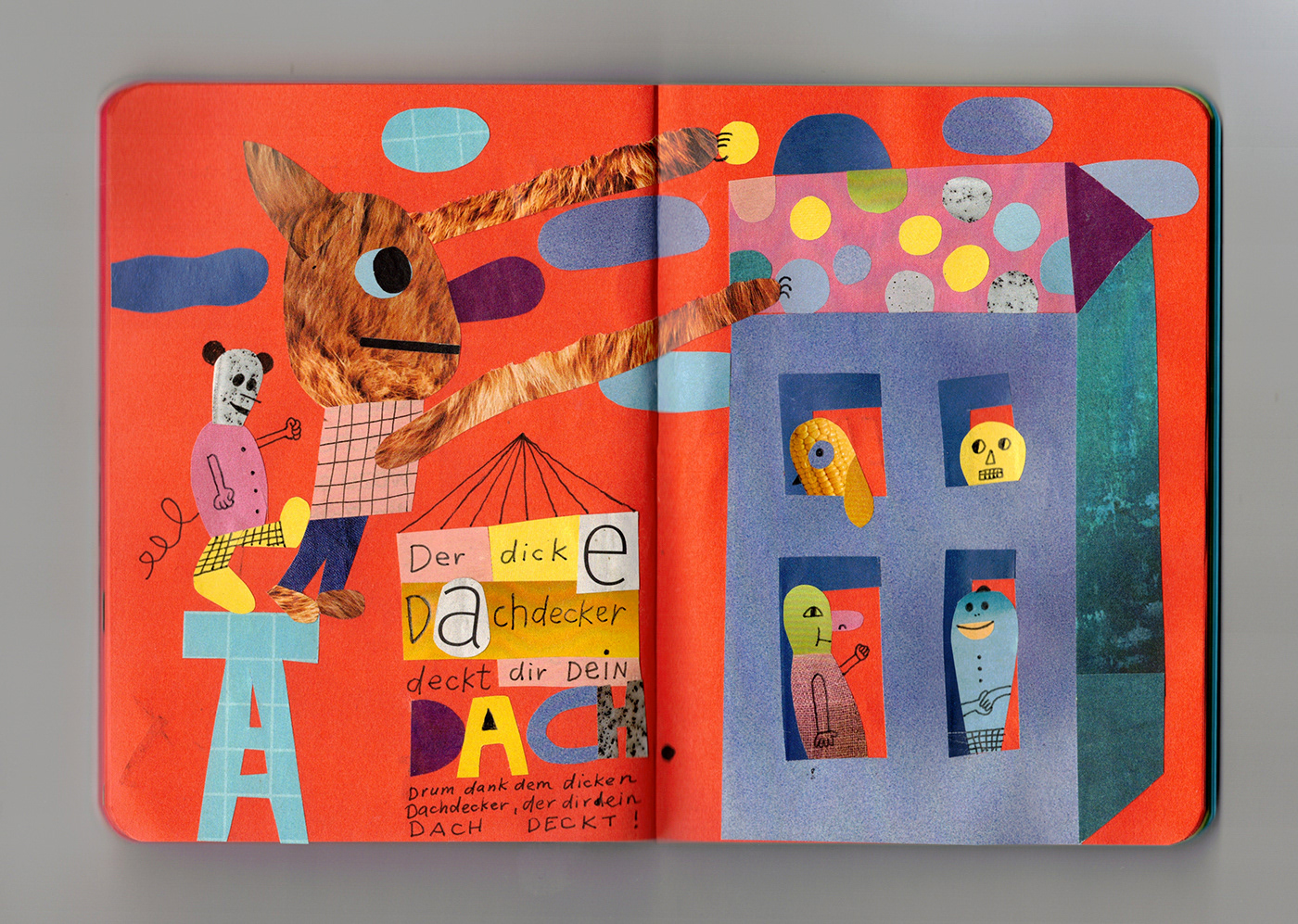 The fat roofer covers your roof. Thank the fat roofer that your roof covers.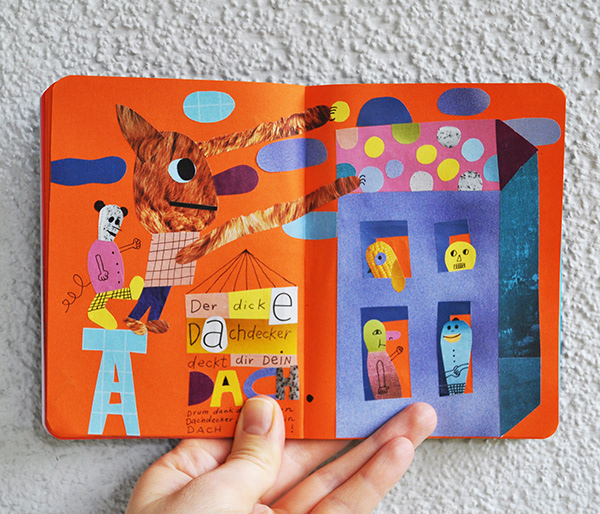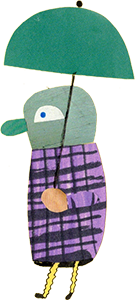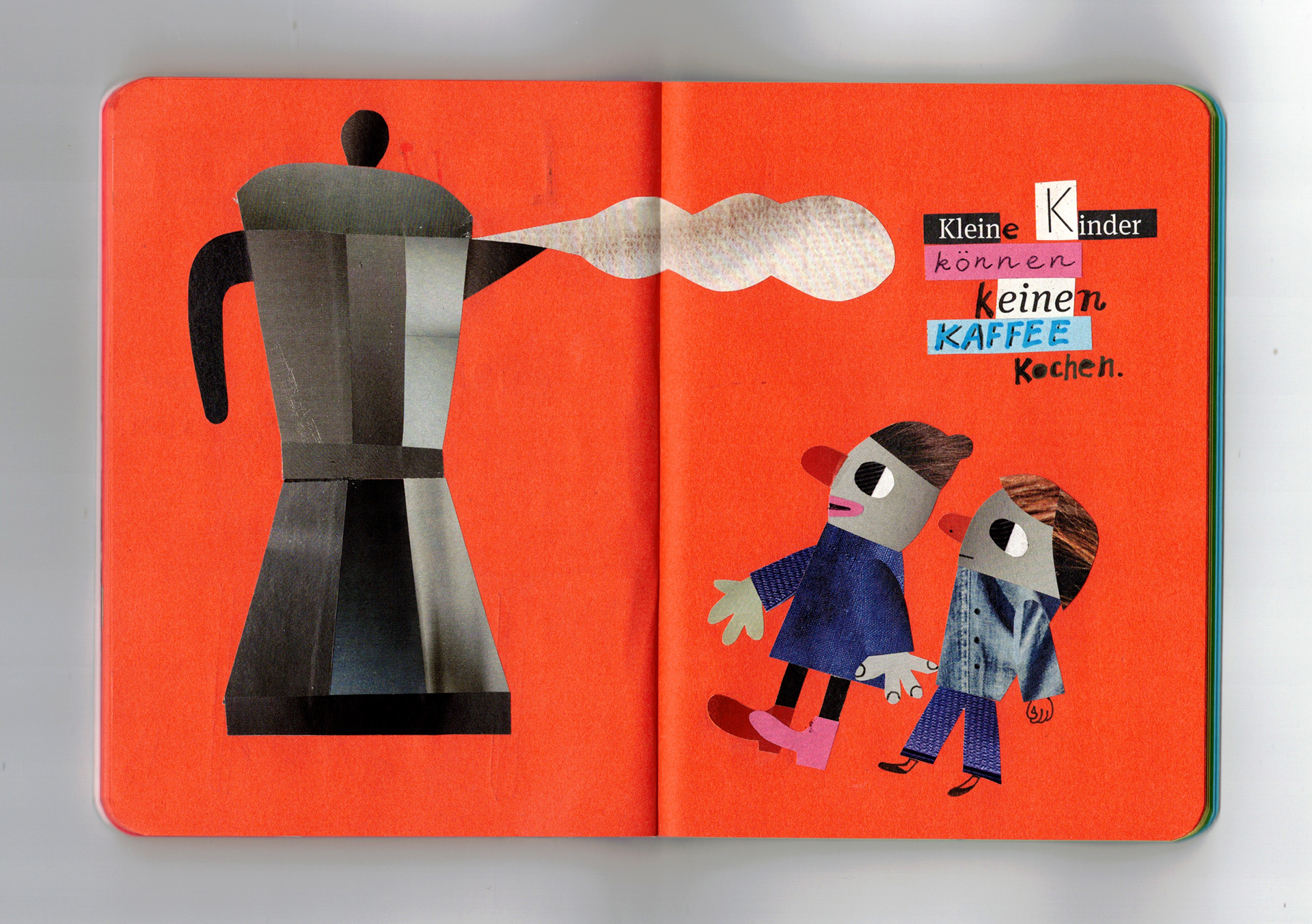 Little children can't cook coffee.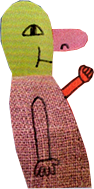 Fishers Fritze is fishing fresh fish, fresh fish Fishers Fritze is fishing.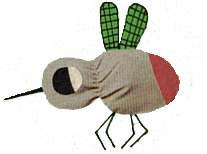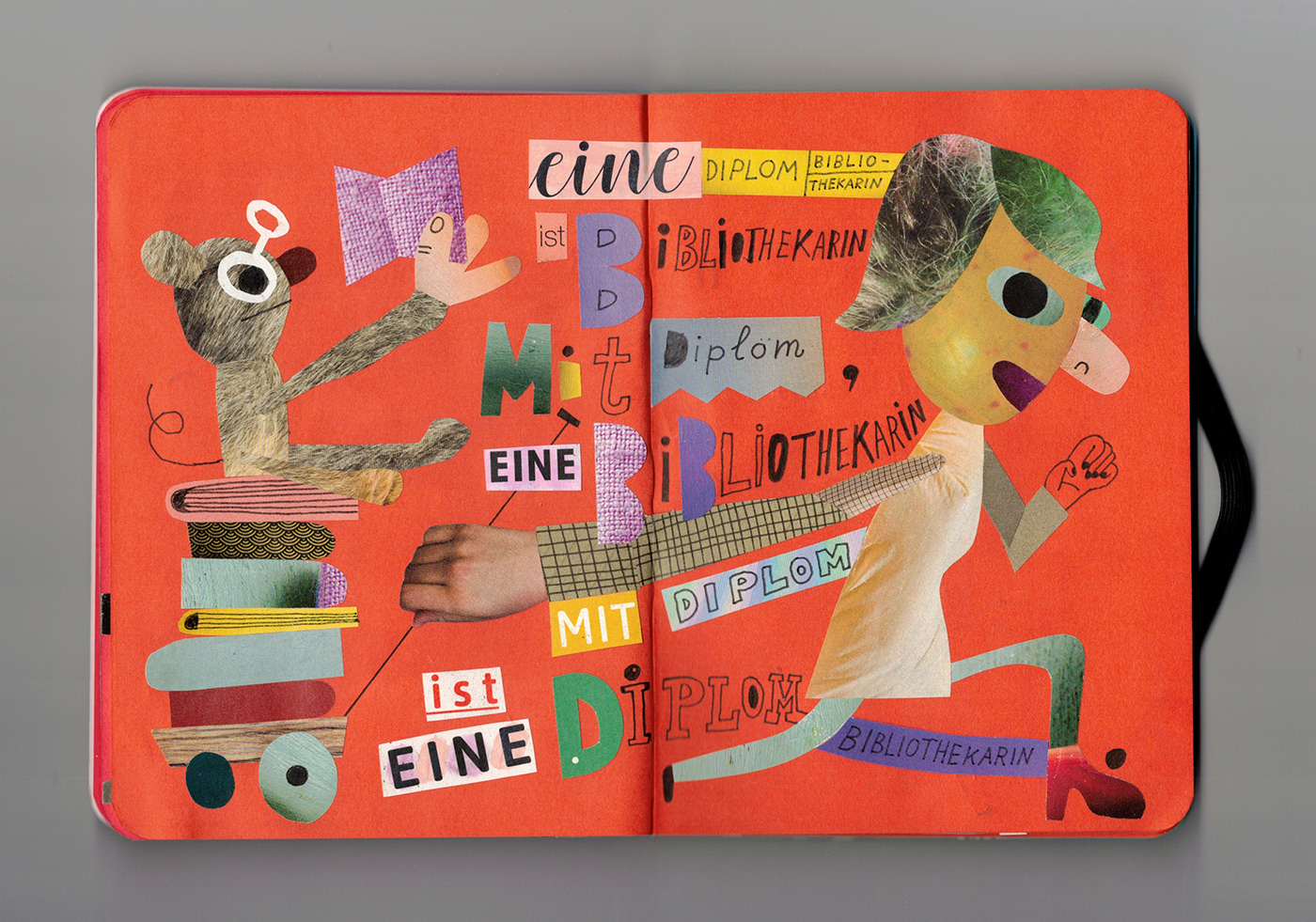 A qualified librarian is a librarian with a diploma, a librarian with a diploma is a diploma librarian!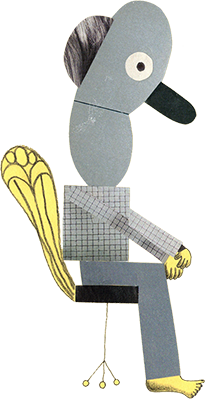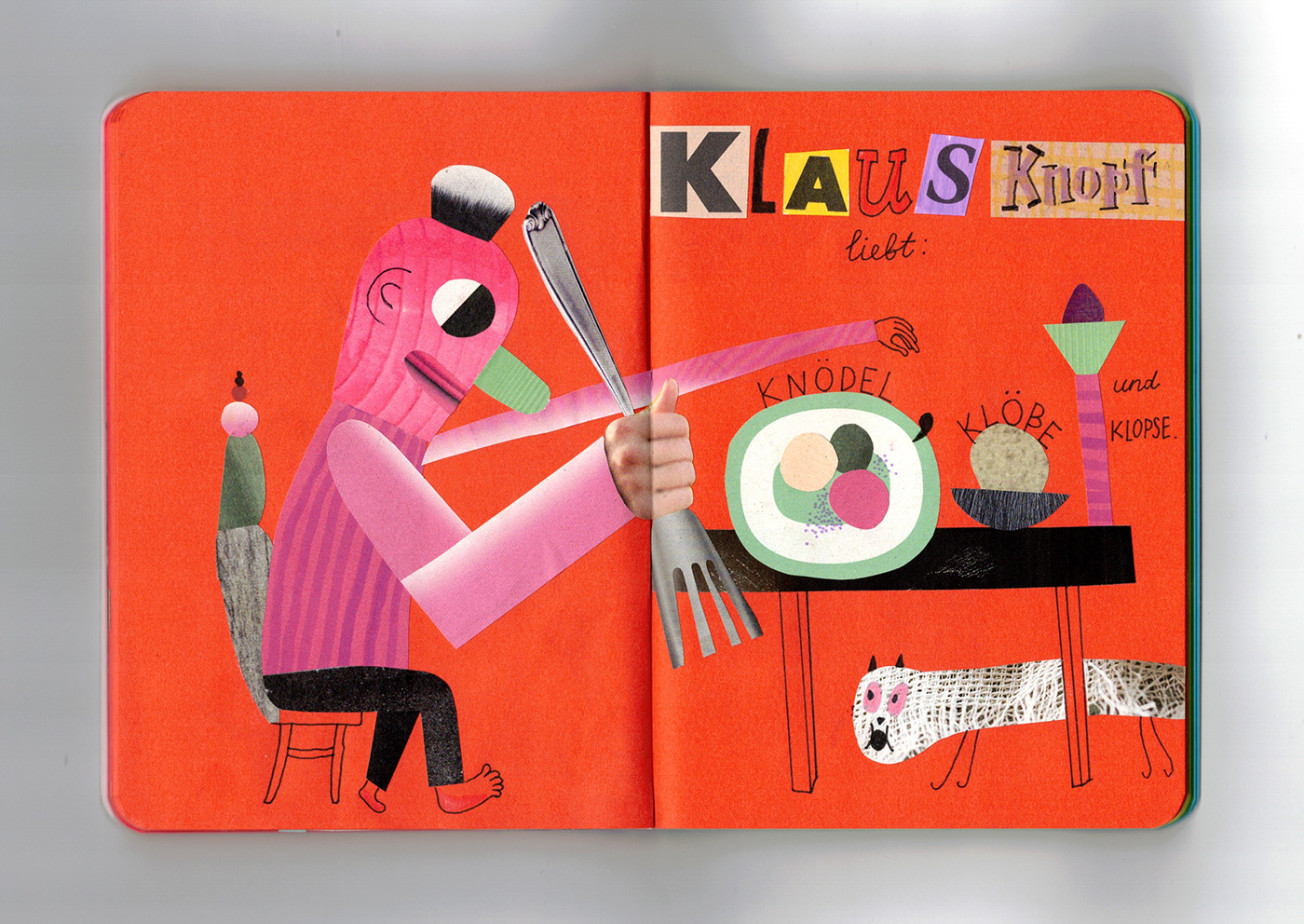 Klaus Knopf likes Knodel, Klosse and Klopse!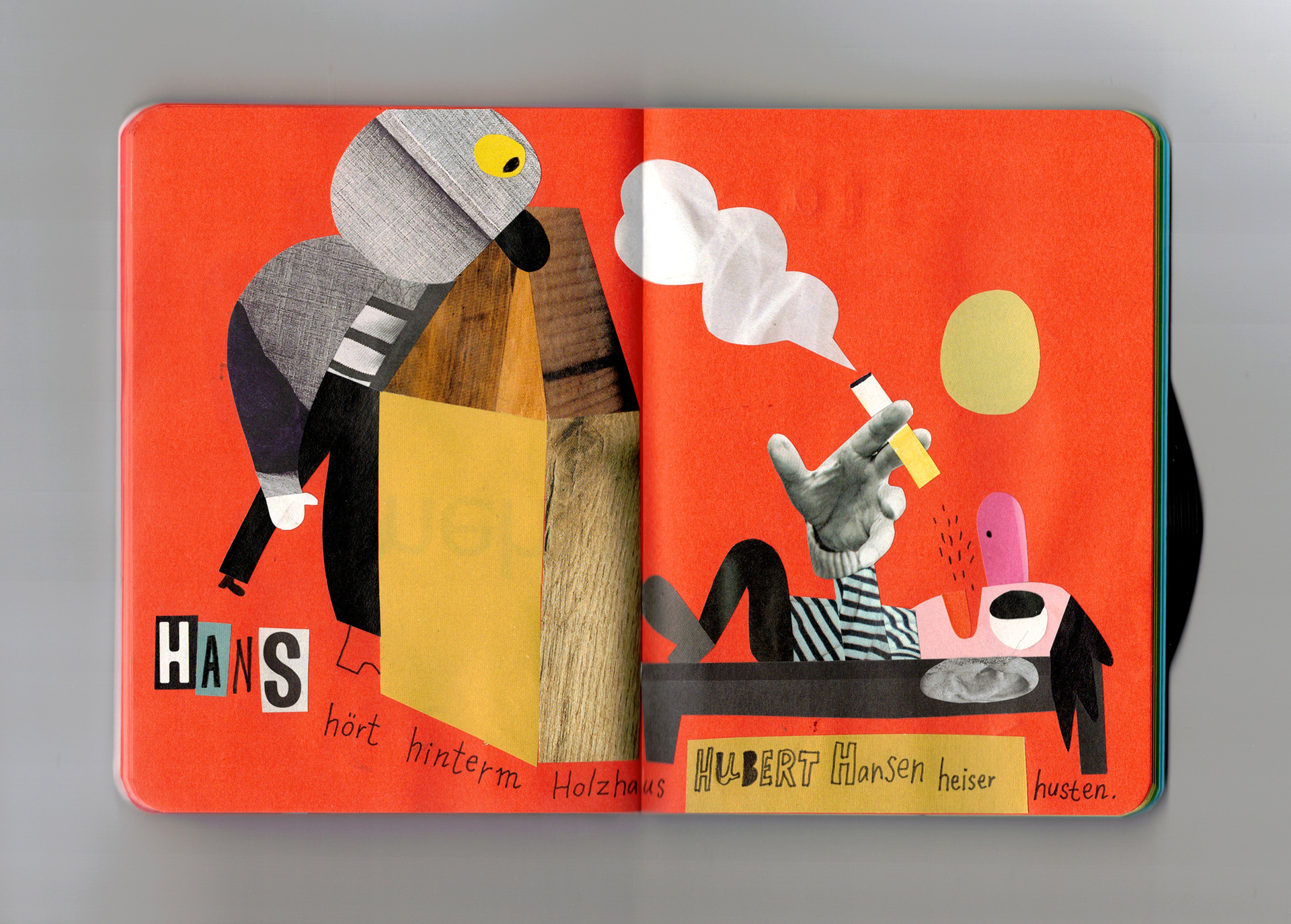 Hans hears how Hubert Hunsen is coughing behind the wooden house.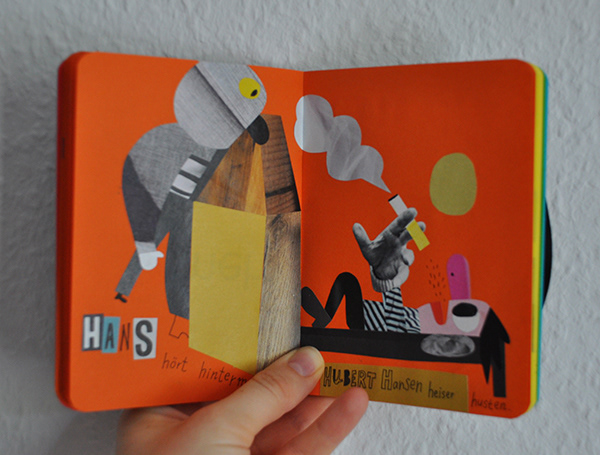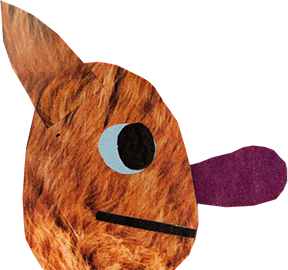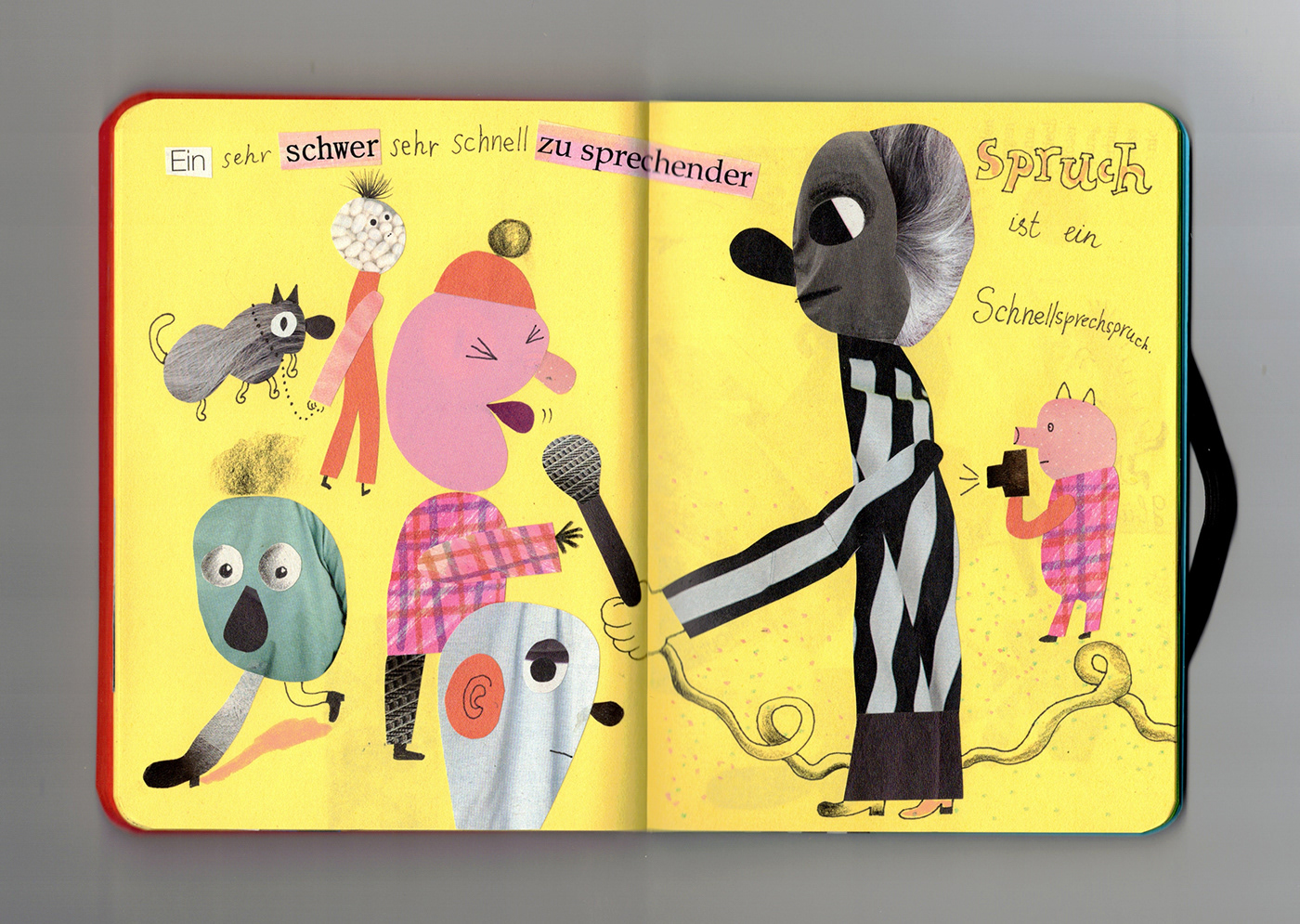 A very fast very difficult to pronounce Quote is a tongue-twister!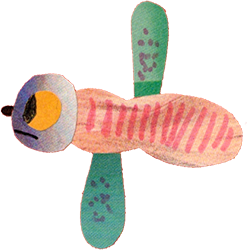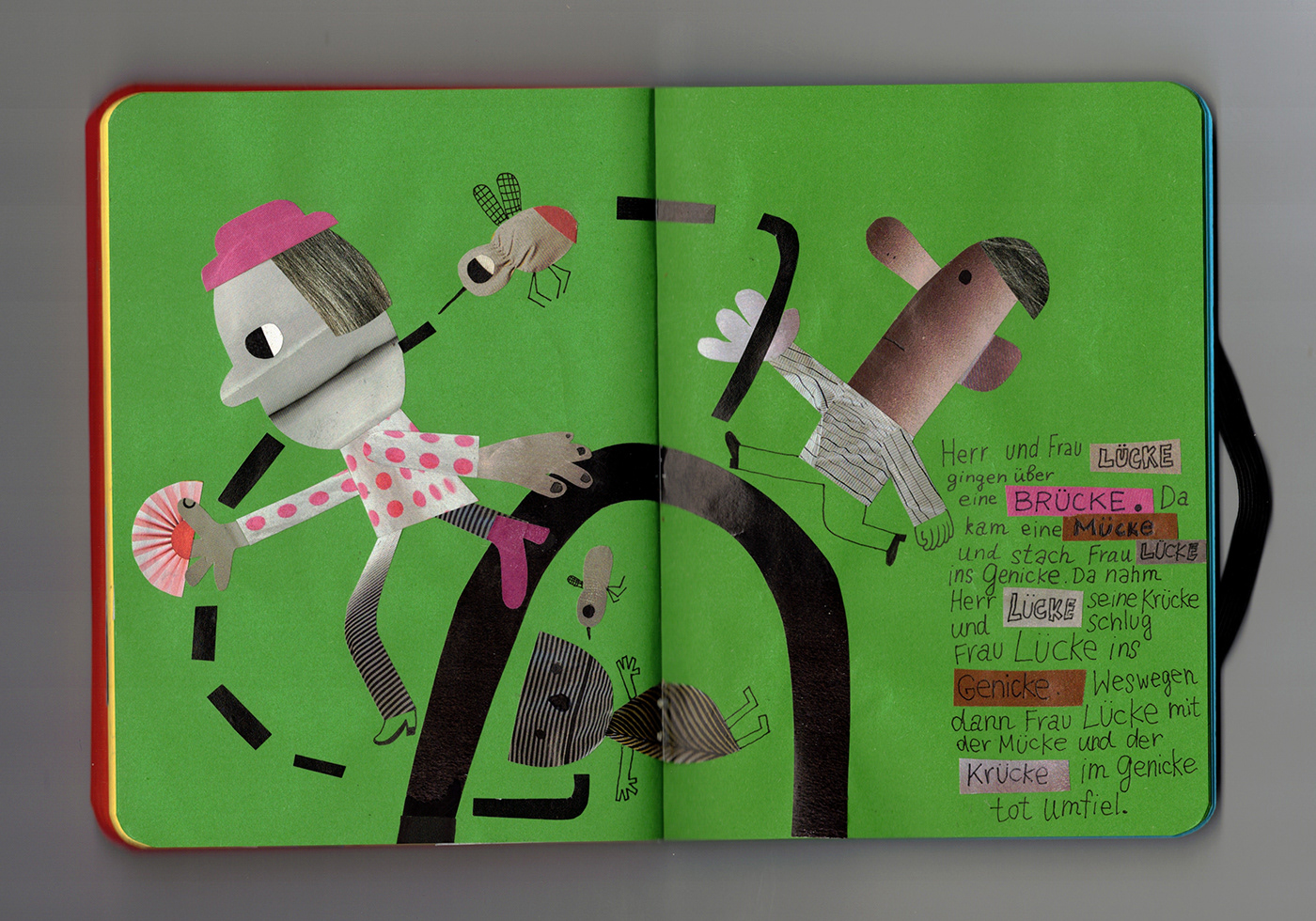 Herr and Frau Luecke were going over the bridge. Suddenly a mosquito came and bit Frau Luecke in the back of head. Herr Luecke hit her with his stick. Now Frau Luecke is dead with the mosquito and stick in her head.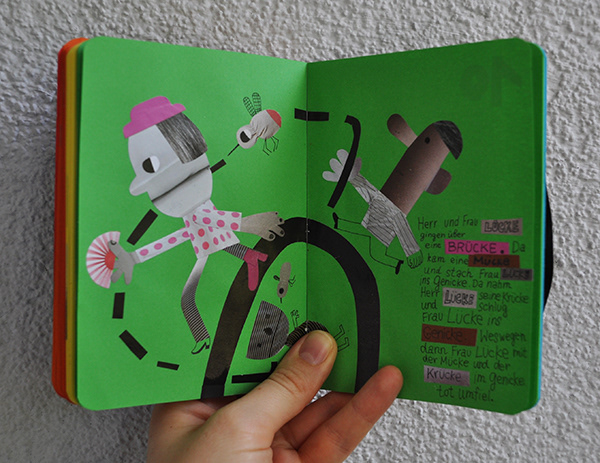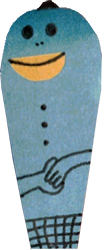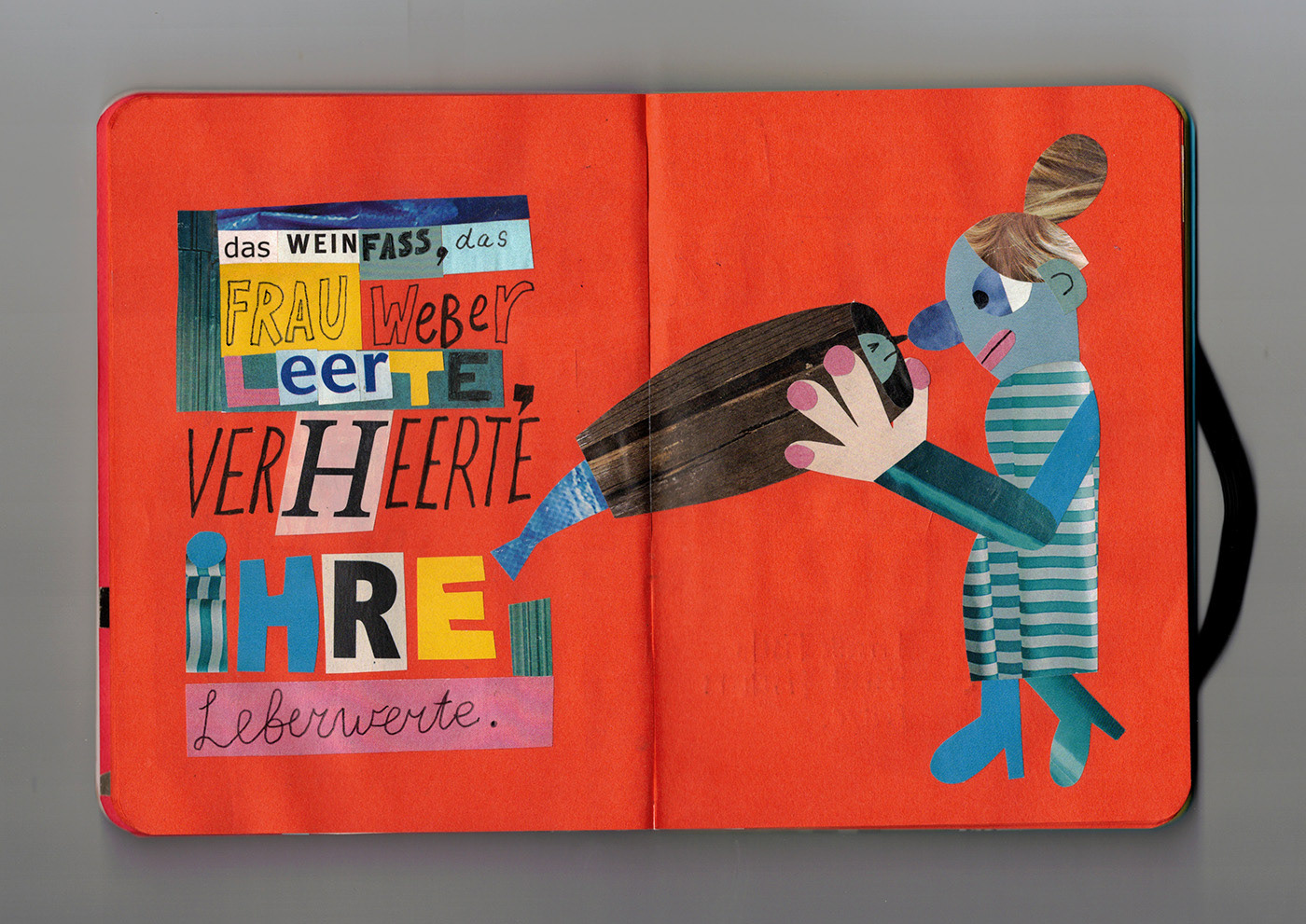 The wine barrel, that  Frau Weber has emptied, worsened her liver analyses.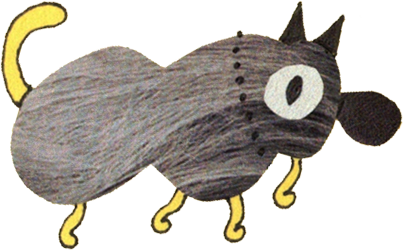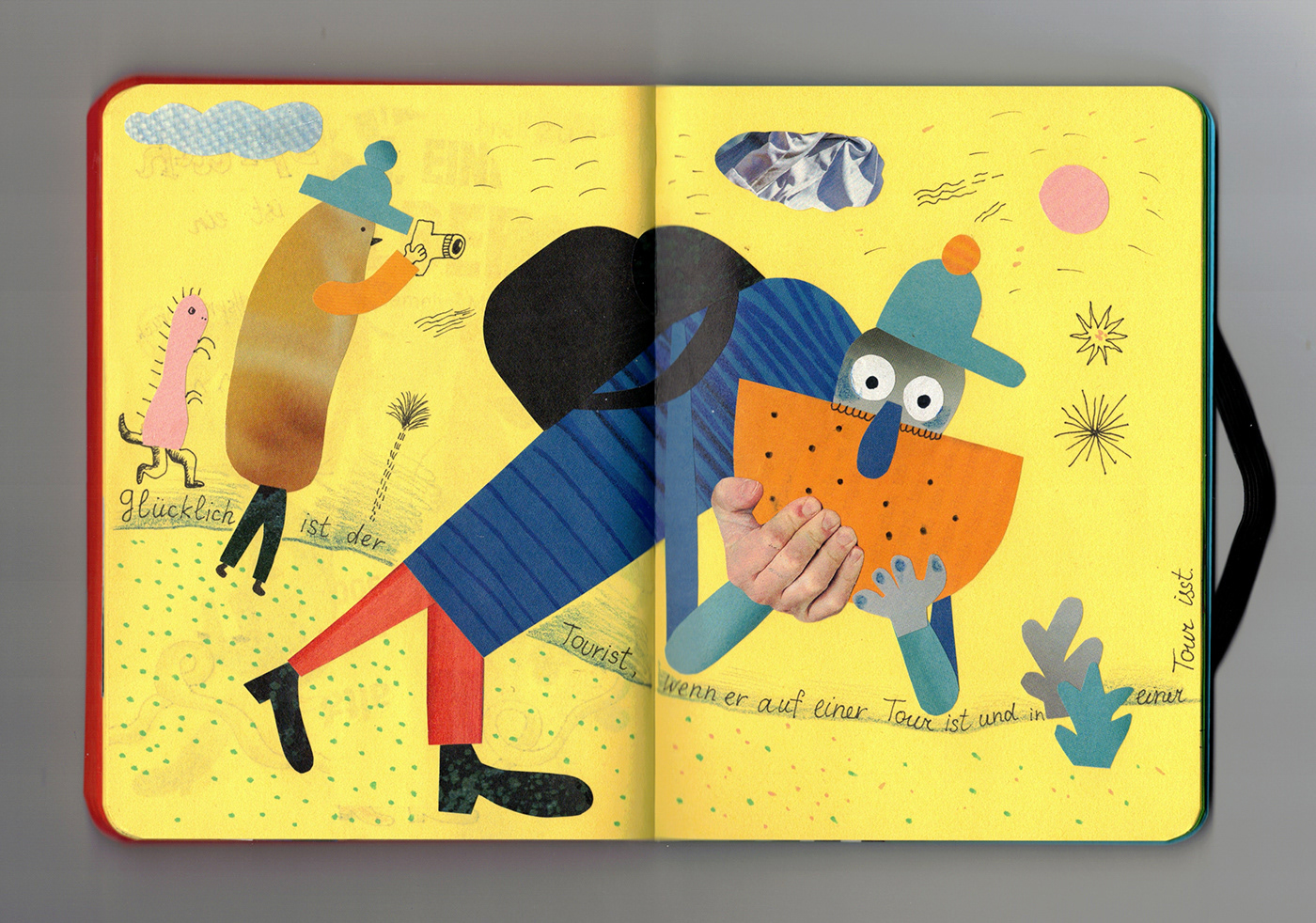 The tourist, who travels and eats, is a happy tourist!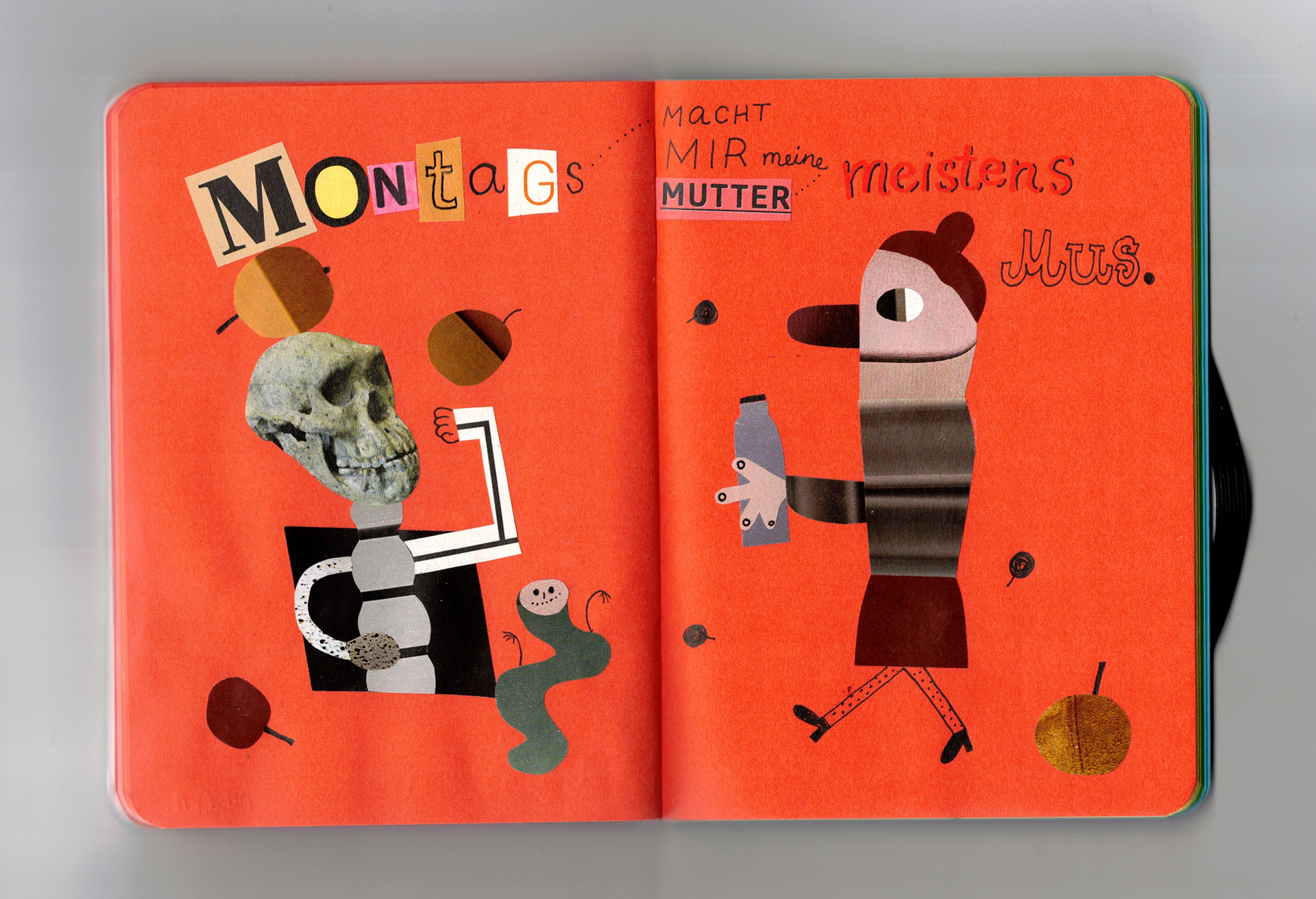 My mom makes me apple mousse on Mondays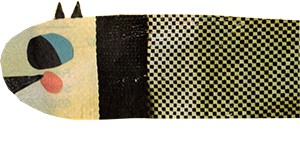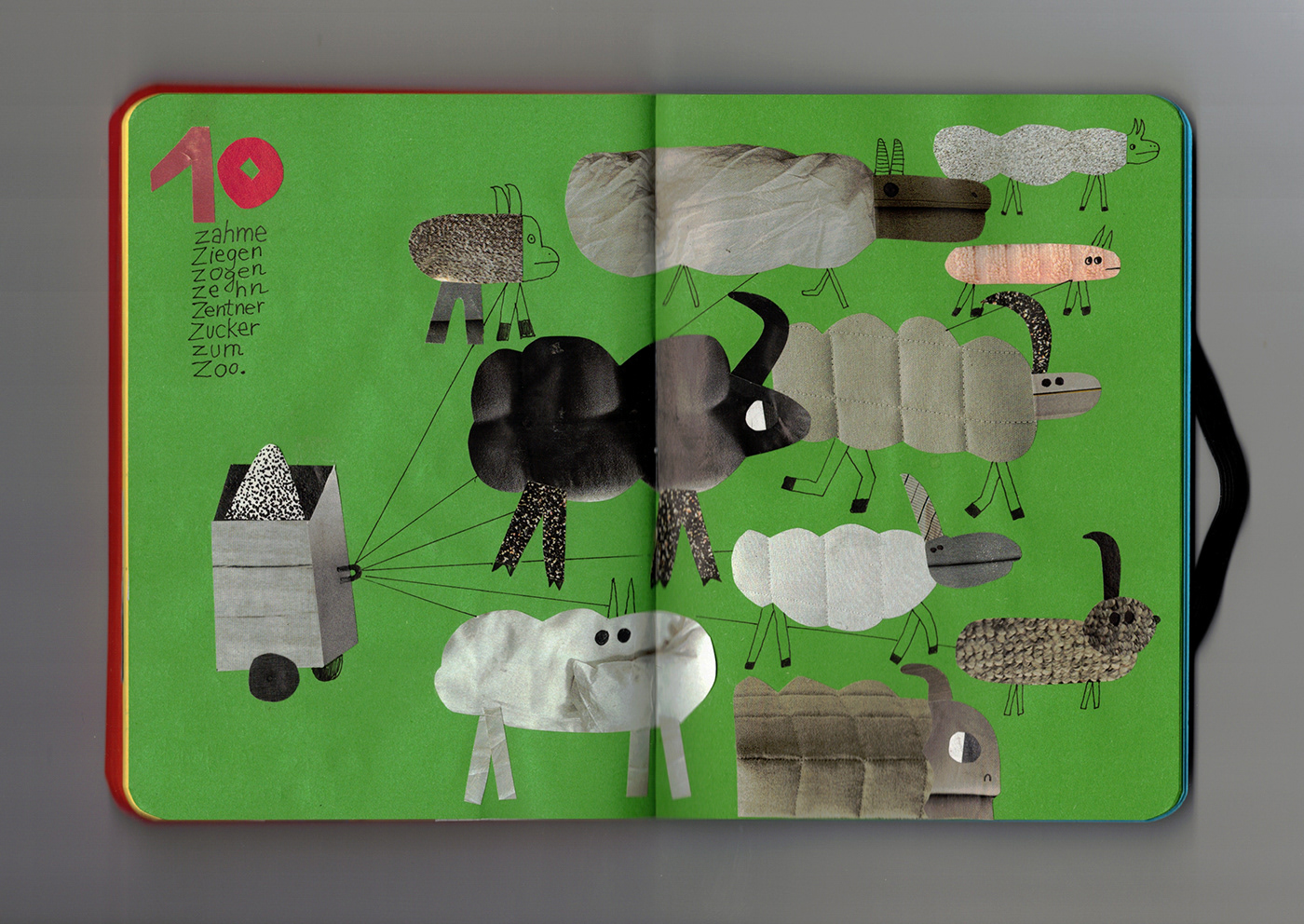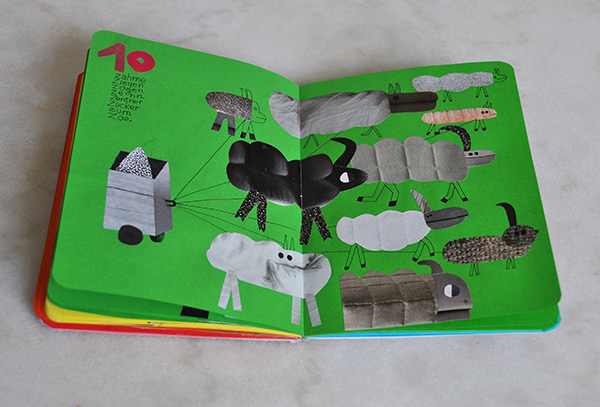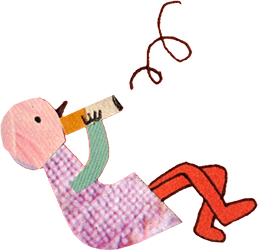 Some photos with the process and the list with tongue twisters