At the end of last year I started to create a large series of collages for a book-album

Plötzlich Bist Du Da

, the idea of which belongs to 

Viktor Hildebrandt

, a young father and author from Berlin. Together with Victor and

George Lozano

, a very talented graphic designer from Colombia, we worked on the book project for six months and it was printed in May'22.
This album is designed for parents who want to keep a memory of the experiences and emotions they had before and after their baby was born. Here I want to share some collage illustrations and drawings from the book, as well as the creation process and sketches.
Each collage illustrates a certain quote
​​​​​​​​​​​​​​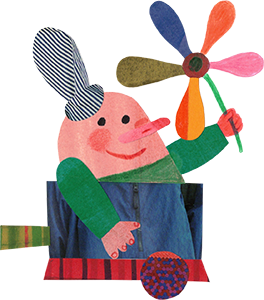 In addition to the collages, I also made some drawings that are placed next to the text or illustrate tarot cards.
For the cover, I made a collage with long arms that offer the child different things
At the beginning of the work, I made line drawings to give an idea of what the collages will look like.
_______________________________________________________________________
(C) Viktor Hildebrandt | shnipps.de