The Wild Honey Pie, Bela Unclecat & Yulia Drobova present:

This video is the result of our collaborative work with Bela Unclecat.
The video tells a story of the Native American water shortage. 
More than 2 million Americans live without basic access to safe drinking water and sanitation.
Native American households are 19 times more likely than white а households to lack indoor plumbing. 
In some Native American communities in the United States, residents drive 40 miles every few days
 to haul water home for drinking, cooking, and bathing. 
The story follows the life of one small family and how the access to potable tap water changes lives.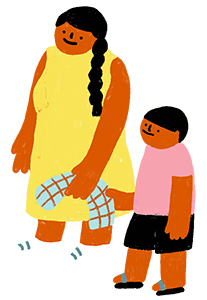 The backgrounds were painted with acrylic paint on paper and the character animation was drawn digitally 

More detailed "making of" is here.