Dancing girls, collage illustration for a postcard for Etsy shop that sells traditional Uzbek textile, 2021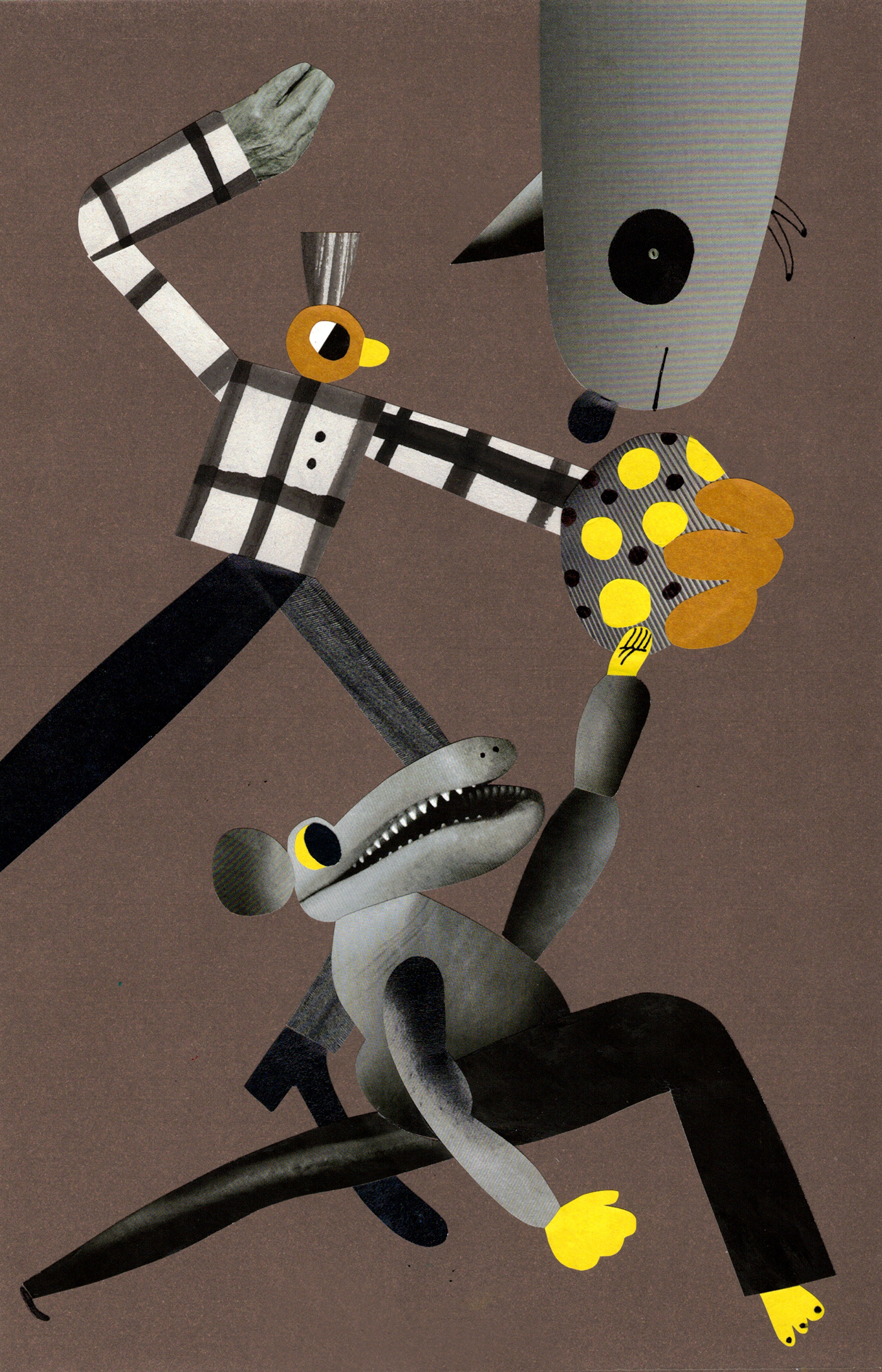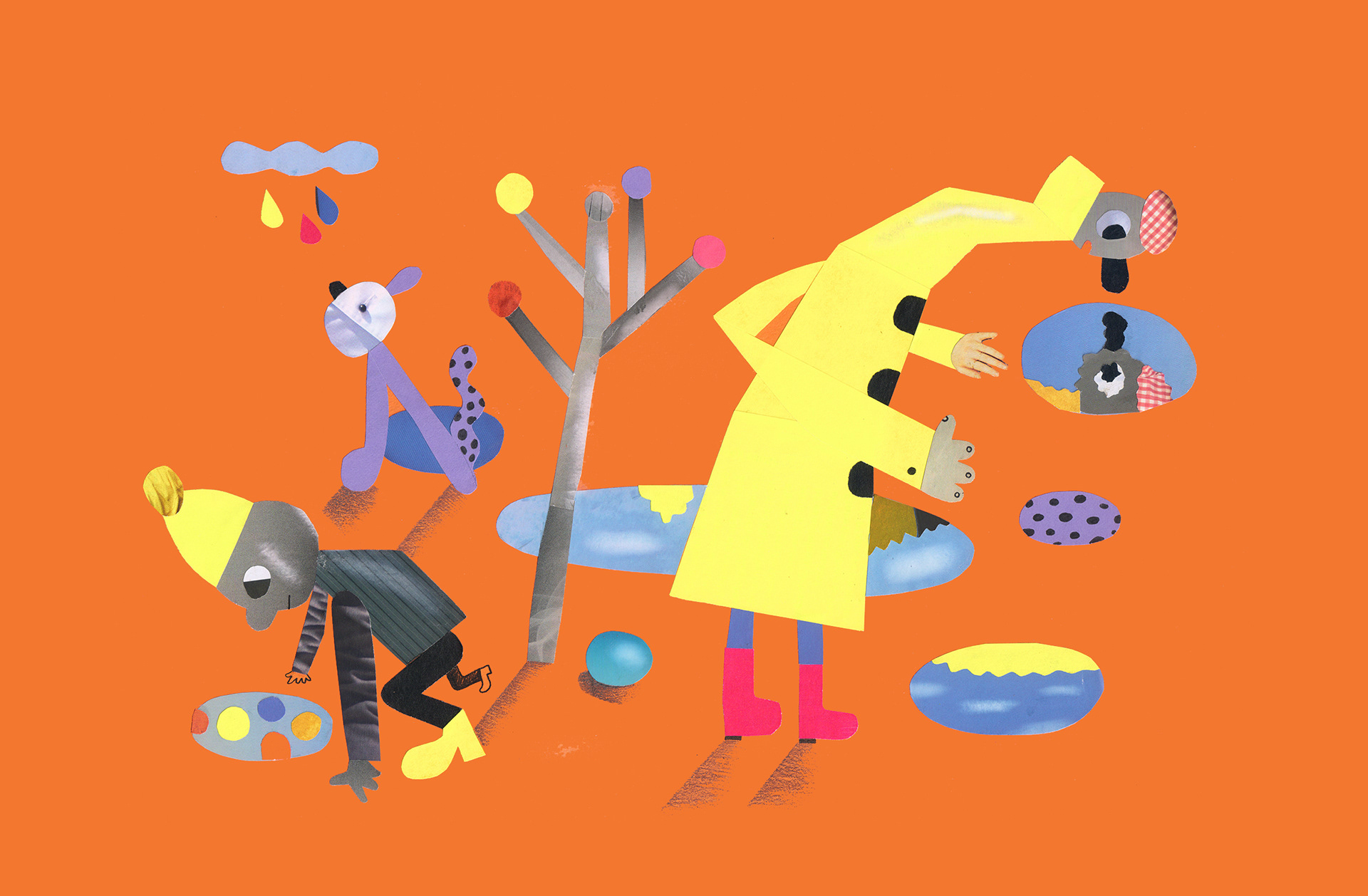 I really love creating my own spaces and worlds. Even a little piece of paper glued to a sheet can be a door to this new world. I begin to complete that initial moment and come up with my own system for how everything functions. It's both easy and difficult at the same time. I want to show things simply and cheerfully, cleverly dealing with the space of the sheet. I like bright colors, clean combinations.  The sound of rhythms on paper, as if the illustration is playing its own music. I try to set the mood - playful, mysterious, more often cheerful than sad. I try to do it with minimal means, not to overload, so that spectators eyes travel over the sheet, so that there is interest in the graphic. I like the strangeness in drawing, I get excited when I find unusual proportions. I encounter something that gives a new sound, a new impulse. I want to surprise the viewer, to delight him, to make him linger and look closely.
I enjoy cutting and gluing, combining different colors, textures and tones, unusually using pieces cut from magazines. I think it's important for me to do a series of works - it's always an adventure and a test of strength, but it's much more interesting than doing a single work. I like that collage is like a game, you can make up your own rules. Everything is possible: doorknobs become eyes, a cosmetic brush becomes someone's hair, and clouds become smoke from a smoking pipe.